WHAT GOVERNMENT LOOKS
FOR IN A CLOUD PARTNER
Starting the journey is hard enough. But evolution isn't always linear.
Given the number of decisions you make along the way, not to mention evolving skills shortages, workload challenges, and security concerns, stalled progress can occur.
The experience of our team to navigate, solution and migrate is unparalleled.
Here's how we can help:
PRESIDIO FEDERAL CORE
CLOUD CAPABILITIES
Adoption Assessment (A&A) Strategy
Planning for your cloud adoption journey enabling financial forecasting, process development, workload transitions, security and more.
Workload Migration
Assistance with maximizing workload efficiency and productivity across teams when migrating to the cloud.
Private-Hybrid-Multi Cloud
Outlining considerations to determine how data should reside and flow within your cloud infrastructure, based on how your agency does the business of government. Continuing on to architecture and implementation that best meets your agency's needs, timeframe and budget.
Infrastructure As Code (IaS)
Designing, building, and governing the body of tools, practices, processes, and standards for configuring, and provisioning computer infrastructure through code and various machine-readable files.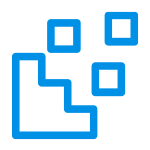 Data Migration & Exploration
Selecting, preparing, extracting, and transforming data in preparation for the secure transfer from one computer storage system to another.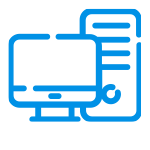 Data Center Migration
We use a "6 Rs" strategy: Retire, Retain, Rehost, Replatform, Repurchase, Refactor and Rearchitect – ensuring a thorough process uncovering data elements that will stay on-prem vs. those that will migrate to the cloud.
Migration in a Box
Combining AWS' best practices with Presidio Federal's deep expertise in planning, designing, and executing successful cloud migrations.
Edge Computing
Designing and delivering content delivery networks (CDN) that securely deliver all types of data, media, applications and APIs with low latency and high transfer speeds.